Os duendes das estatísticas do WordPress.com analisaram o desempenho deste blog em 2010 e apresentam-lhe aqui um resumo de alto nível da saúde do seu blog: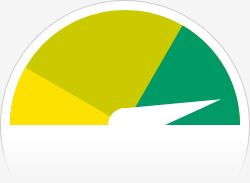 O Blog-Health-o-Meter™ indica: Uau.
Números apetitosos
Um Boeing 747-400 transporta 416 passageiros. Este blog foi visitado cerca de 3,300 vezes em 2010. Ou seja, cerca de 8 747s cheios.
Em 2010, escreveu 63 novo artigo, aumentando o arquivo total do seu blog para 80 artigos. Fez upload de 296 imagens, ocupando um total de 21mb. Isso equivale a cerca de 6 imagens por semana.
The busiest day of the year was 27 de outubro with 101 views. The most popular post that day was Semana na Nuvem com BPOS – 2 dias entregues..
De onde vieram?
Os sites que mais tráfego lhe enviaram em 2010 foram twitter.com, link.smartscreen.live.com, google.com.br, facebook.com e grou.ps
Alguns visitantes vieram dos motores de busca, sobretudo por sara barbosa, livro exchange 2010, sarajbarbosa, iles/ulbra – itumbiara – go, membro da célula acadêmica iles/ulbra.net e codificando.net e magazine – download
Atracções em 2010
Estes são os artigos e páginas mais visitados em 2010.
1
Semana na Nuvem com BPOS – 2 dias entregues. outubro, 2010
5 comentários e 1 "Like" no WordPress.com,
2
#Me junho, 2010
3 comentários
3
Semana na nuvem com BPOS – TechNet/MSDN outubro, 2010
4 comentários
4
A "Força" da comunidade outubro, 2010
5 comentários
5
Comunidade WININFO outubro, 2010